September,19 2021, Teneguia volcano in La Palma island erupted after some earthquake days, so i couldn't loose that chance and did this La Palma Volcano Travel that i resume here on some few images.
---
First Stop Tenerife Island
I was afraid to travel by plane because delays and cancellations were often, that's why decided fly to Tenerife island and the go by boat to La Palma island. This time only visited Santa Cruz de Tenerife, but few years ago i was here enjoying amazing places in this island as Anaga forest, Teide National Park or Lighthouses around island.
---
Arriving to La Palma Island
One day later, finally arrived to this amazing island called 'La Isla Bonita' that means 'Tha Beauty Island' and it is for a good reason…
Best boat option may be Fred Olsen Express because it's fast and confortable.
---
Knowing Volcano
Of course, first thing to do was going to volcano area to find locations for photography and know restricted areas.
Volcano is Huge and you can watch from a big area around it, but most curious may be walking between citizens who try live a normal life even giant volcano sends tons of lava besides their homes 24/7.
---
La Palma Volcano
After scouting, time to start taking picts along 2 days… Night is the best time for that because lava is more visible and less people or cars.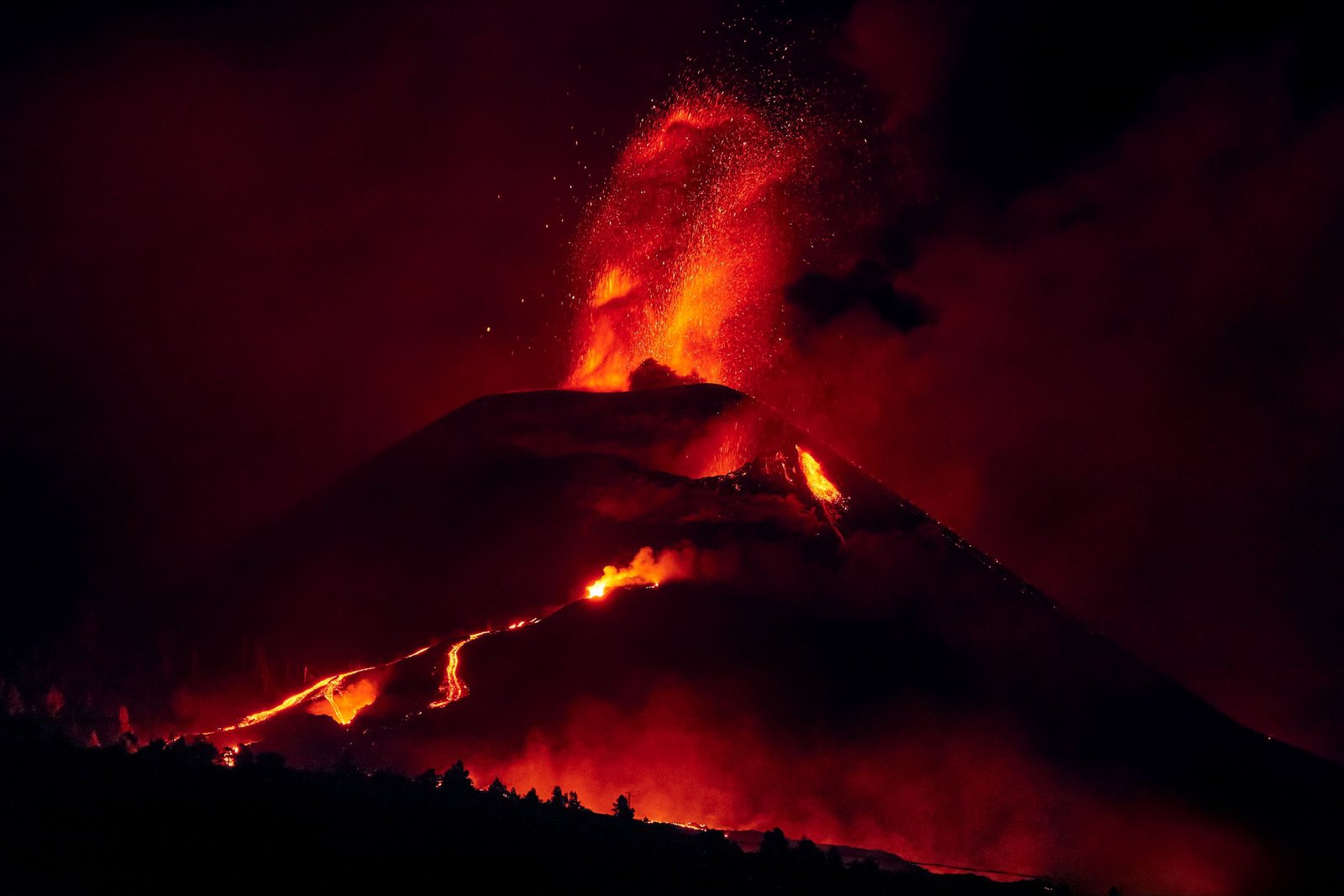 With 600m height eruptions, it's really impressive seeing power in nature, how small and impotent we are when earth shows his strenght. You can really spend hours watching hypnotically like a fish tank.
---
Not Only Volcanoes
La Palma Island is not only volcanoes, it's a beautiful place to spend some days of vacation because them beaches, volcanic landscapes and clear skies… Whole island has Starlight Certification which guarantees light pollution less, also at sea level.
Good option is rent a car (biggest company is Cicar) to Move freely around the island and discover hide beautiful spots, not only touristic places… And enjoy La Palma citizen hospitality…
Time to say Good Bye
Only say Good Bye to Volcano because November,30 eruption stopped but it was a 'See You Soon' to this really awesome place including all Canary Islands.